Month of the Rooster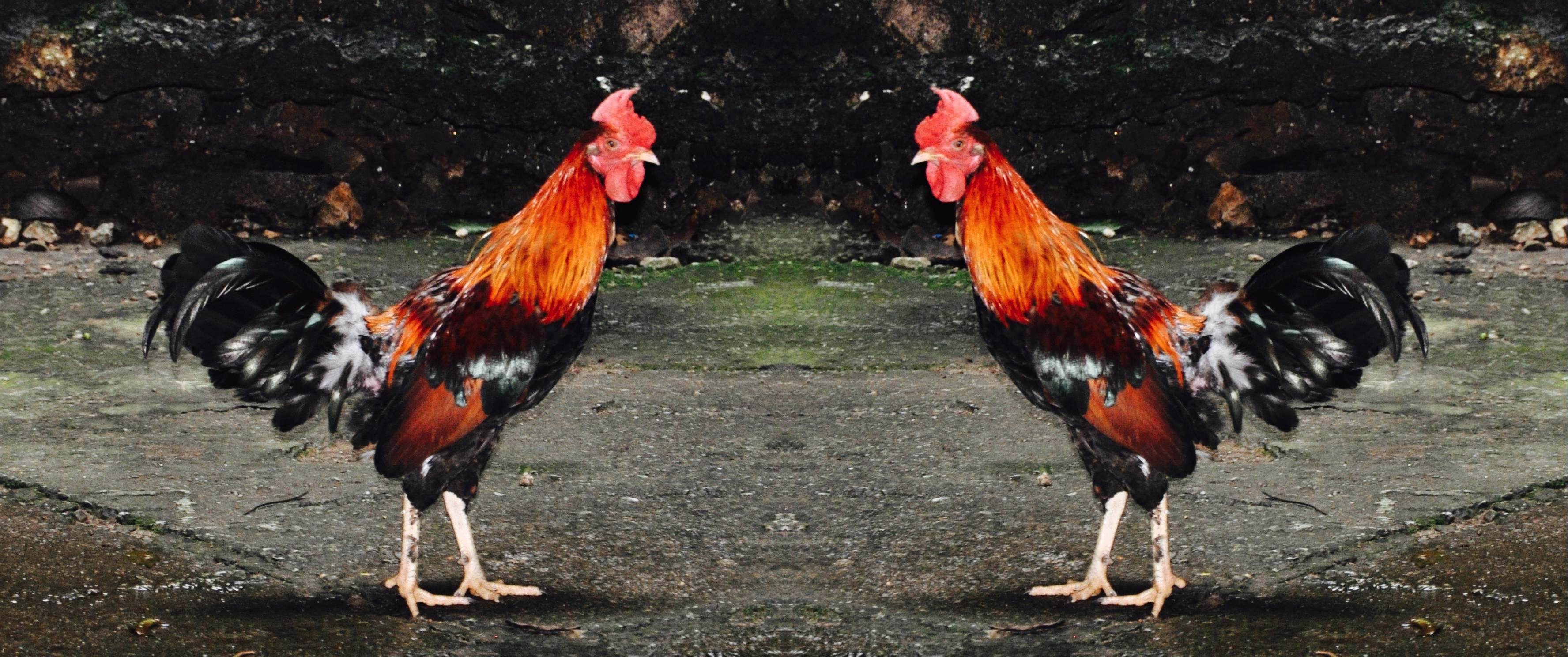 Month of the Earth Rooster: Double the Trouble, Double the Fun
Today is the first day of the Rooster Month. A Rooster Month in a Rooster Year brings a doubling of this pure metal energy. In fact, today is also a Rooster day which means the energy is intensified!
Just how this concentrated energy will affect you, as always depends largely on your BaZi or 4 Pillars birth chart, and of course on how you use it.
First the bad news. When we see two Roosters in a BaZi birth chart it represents a self punishment, or some kind of self sabotage. A self punishment means that you are more likely to make a mistake or err in judgment in such a way that it comes back to bite you. Anyone who has a Rooster in their chart should be doubly careful this month of mis-steps, whether it is the usual self destructive habits or simply acting before thinking through the consequences – think before you speak! The good news about self punishments is that this is something you can control so the power to head off potential problems is in your own hands!
Now for the good news. As I said in my annual forecast, the Rooster is a peach blossom or romance star animal in the Chinese Zodiac. For those of you who are single and looking for love this month has a lot of energy to support your quest. If you are already in a relationship this peach blossom energy also presents a great opportunity to bring a bit of romance into your relationship, so be sure to plan a date night. If neither love nor romance interest you, never fear because you can also channel this peach blossom energy to market yourself or make connections.
The I Ching hexagram for this month is #56 called Traveling. The imagery of this hexagram is fire on a mountain top which spreads quickly, essentially this hexagram is about movement. Traveling hexagram tells us that this is a time of forward motion, exploring new vistas and new territory. It is a time of momentum and growth. However, this hexagram also comes with a caution. When one is in unfamiliar territory, like a traveler in a strange land, one must be cautious and prudent as one does not know this new terrain well. The concentrated energy of this month can certainly move you on to new places and new ventures but the margin for error is also high so just go carefully and watch your steps!
TIMING:
Earth Rooster Month September 7 –  October 7
IMPORTANT DATES:
Rabbit People: This is your clash month and also your clash year! Chances are you have taken some hits already and this month you may feel like you are being knocked down. Take it easy, be gentle with yourself and lay low until next month if possible. People with Rabbit in their day pillar should be extra vigilant about their health. Rooster days may be especially tough this month as the clash energy is tripled on these days and they are September 7, 19 and October 1 (still Rooster Month)
I am taking a different approach to dates by giving you the best and worst of the month. Of course because we live in a Space – Time continuum date selection is the key to unlocking the energy potential in your space with Feng Shui. The best results come when you use a date that also ties YOU to your space: Heaven – Man – Earth connect!
*If you have an important event like a wedding, construction start, move in date, or business launch to plan it is best to have a personalized date selection analysis to ensure the best outcome.
INAUSPICIOUS DATE:
September 25, Wood Rabbit or Yi Mao day (Clash to Rooster)
This day not only clashes the month and year but also lacks any good stars to mitigate the negative energy. Avoid any important activities on this day and use caution in general as accidents are more likely.
AUSPICIOUS DATES:
September 15, Wood Snake Day or Yi Si day (Clash to Pig)
A Success Day and Excellent Dong Gong Rating: great for almost any important activity except traveling.
September 29, Earth Goat or Ji Wei day (Clash to Ox)
An Open Day and Auspicious Dong Gong Rating, a great day for open houses and business openings, or beginning a new course of study.
FENG SHUI:
Just as the Rooster energy of the month is doubled with the energy of the year, so too is the flying star energy as the Monthly and Yearly energies in each sector is also doubled up! Therefore, what is good is very very good and what is already bad is horrid.
Worst Sector South: The annual 5 yellow resides in the South sector this year and this month the monthly 5 yellow is also in this sector. Keep this area as quiet as possible and avoid renovations or disturbing the ground in the South sector of your property.
Best Sector East: This sector is a very positive one all year because the current Wealth Star or 8 Star resides here and the monthly 8 star is here this month as well. This is a great sector to spend more time in and if you have a door here use it often to stimulate this positive Qi!