UPCOMING CLASSES: 
BaZi, 4 Pillars of Destiny, Foundations in Chinese Astrology 
with Beth Grace, FSSA
Beginning April 6 , 2019
Four Days: Saturday, April 6 – Tuesday, April 9, 2019, 10am – 5pm each day
This is a live, in-person class and will take place in the auspicious Berkshire mountain region of Western Massachusetts.
Everything we do in life involves human interaction, whether its friends, family, clients or co-workers. Join us to learn the ancient wisdom of BaZi, also called 4 Pillars of Destiny Chinese Astrology, to gain insight into all of your interactions with others. BaZi chart decoding is a critical skill for Feng Shui consultants and an incredibly useful tool for people of all walks of life and professions.
Whether you want to train to become a professional astrologer or simply explore this ancient wisdom this course will teach you a solid foundation and will include the following topics:
How to know yourself better for self renewal and improvement
Anticipate the effects of timing upon one's life and how to capitalize on it
Explore and improve relationships
Learn to see how a persons unique strengths & weaknesses
Discover hidden talents to awaken them
What careers people are best suited to
Learn how to use a BaZi Chart to personalize your Feng Shui
There are no prerequisites for this class however, a solid understanding of Yin – Yang and the 5 Element Theories are required. Study guides and mentoring sessions are available for those who wish to either learn or brush up on these theories ahead of class. Please contact us for more information at americanacademymetaphysics@yahoo.com.
Tuition: $ 1,388.00
Save $100 when paid in full by March 1, 2019
Make Checks Payable to Beth Grace, at PO Box 68, Spencertown, NY 12165, credit cards accepted via Pay Pal or Square with a 2.9% processing fee.
Cancellation Policy: Refund minus $50 administrative fee and notice must be given 2 weeks ahead of class.
_________________________________________________________________
Feng Shui Professional Certificate Program, with Beth Grace FSSA
Next Dates: Sunday, May 5 – Saturday, May 11, 2019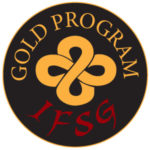 This course is designed to provide you with a solid foundation in Feng Shui and the core principles of Chinese Metaphysics which will allow you to understand your environment, activate personal transformation, help others or even continue your studies in related disciplines like Chinese Astrology or Traditional Chinese Medicine. We will cover 8 Mansions, 24 Mountains and Flying Star systems of Feng Shui analysis to learn the unique energy map of each location. This course will allow you to cultivate a greater awareness of your environment and your alignment to it to support health, relationships, prosperity and general wellbeing.  This course is a Gold Level Training course accredited with the International Feng Shui Guild.
•Identify and improve energy flow in external and internal environments
•Learn to use the concept of Yin and Yang to create balance
•Find out how the 5 element theory works and how it relates to you and your space
•Create a birth chart for your home and learn how to use it to achieve your goals
•See how the environment can impact health and relationships
•Learn about the Chinese Calendar System and how to take advantage of good timing
•Discover the ancient and mysterious I Ching for insight and personal empowerment
•Experience a Feng Shui consultation during an actual on-site home or office visit
•Opportunity to meet new people who share your interest in this ancient wisdom
Certificate Requirements: full class attendance, home analysis project, 1 residential and 1 business case study, 1 mentoring session, all to be completed within 1 year.
Tuition: $2,688
Make Checks Payable to Beth Grace, at PO Box 68, Spencertown, NY 12165, credit cards accepted with 2.9% processing fee via Pay Pal or Square, Cancellation Policy: Refund minus $50 administrative fee and notice must be given 2 weeks ahead of class.
*Please note, all students will need to have a professional Luo Pan compass for class which you may obtain on your own or you may order one through the school for $600.
To Register: Please email your Name, Address, Phone Number & Birthdate and time of birth to americanacademymetaphysics@yahoo.com
_________________________________________________________________
Presenting Special Guest Teacher Dr. Gulrukh Bala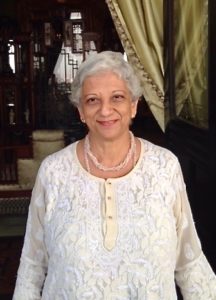 I am so pleased to present special guest teacher, my friend and Supramental Yoga Master, Dr. Gulrukh Bala of Heartlight Ascension, Mumbai India.
Dr. Bala, is a lifestyle motivator who gently awakens us to heal our lives. She has developed a healing technique called Heartlight Ascension, which provides us with a strong re-connection to our Source, grounding into earth energies as well as connecting with our core energy awareness in our heart. This technique helps people combat trauma, stress, battered lives and chronic diseases.
With her vast experience of almost three decades in psychology, holistic healing, and counseling, Dr Bala has so far touched thousands of lives including CEOs, therapists, University professors, lawyers, doctors, teachers, students, homemakers and young people. Her books and CDs and workshops are a help to all those who are on this path to shift their lives.
One Day:
Saturday, June 22, 2019 
Two Amazing Workshops:
The Power of Thought
10:00am -12:00pm
Chakra and Aura Clearing 
1:30 pm – 3:30 pm
$45 per workshop, $90 for both
Private sessions available on Sunday, June 23
All workshops ans sessions will take place in Pittsfield, MA
For more information or to register please email americanacademymetaphysics@yahoo.com or bethgracefengshui@yahoo.com