UPCOMING CLASSES: 
Feng Shui Studies Certificate Program, with Beth Grace FSSA
Beginning April 14, 2018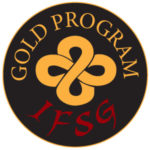 Four weekend modules:
Module 1: Saturday, April 14, 10am – 5pm, and Sunday April 15, 9am – 4pm
Module 2: Saturday, April 28, 10am – 5pm and Sunday, April 29, 9am – 4pm
Module 3: Saturday, June 2, 10am – 5pm  and Sunday, June 3, 9am – 4pm
Module 4: Friday, June 15 10am – 5pm, Saturday June 16 10am – 5pm, and Sunday June 17, 9am – 4pm
This course is designed to provide you with a solid foundation in Feng Shui and the core principles of Chinese Metaphysics which will allow you to understand your environment, activate personal transformation, help others or even continue your studies in related disciplines like Chinese Astrology or Traditional Chinese Medicine.  This course will allow you to cultivate a greater awareness of your environment and your alignment to it to support health, relationships, prosperity and general wellbeing.  This course is a Gold Level Training course accredited with the International Feng Shui Guild.
•Identify and improve energy flow in external and internal environments
•Learn to use the concept of Yin and Yang to create balance
•Find out how the 5 element theory works and how it relates to you and your space
•Create a birth chart for your home and learn how to use it to achieve your goals
•See how the environment can impact health and relationships
•Learn about the Chinese Calendar System and how to take advantage of good timing
•Discover the ancient and mysterious I Ching for insight and personal empowerment
•Experience a Feng Shui consultation during an actual on-site home or office visit
•Opportunity to meet new people who share your interest in this ancient wisdom
Certificate Requirements: full class attendance, home analysis project, 1 residential and 1 business case study, 1 mentoring session, all to be completed within 1 year.
Beth Grace is an International Feng Shui and Chinese metaphysics consultant who began her studies at the New England School of Feng Shui and has continued her studies with Joey Yap in Malaysia and other masters in the United States and Europe. She is also a professional astrologer who uses BaZi or 4 Pillars astrology as well as Qi Men Dun Jia, to understand her clients, assist them with their goals and to provide personal and business coaching. She also consults the I Ching for divination and life guidance. In addition to Chinese geomancy and metaphysics, she also incorporates dowsing in her work for Space Clearing, Earth Energies and water location for well sites. Beth is a Red Ribbon Professional Member of the International Feng Shui Guild and an accredited member of the Feng Shui Society in London.
Tuition: $2,688
Save $300 if full tuition paid by February 15, Save $200 if full tuition paid by March 15.
Make Checks Payable to Beth Grace, at PO Box 68, Spencertown, NY 12165, credit cards accepted with 3% processing fee, Cancellation Policy: Refund minus $50 administrative fee and notice must be given 2 weeks ahead of class.
*Please note, all students will need to have a professional Luo Pan compass for class which you may obtain on your own or you may order one through the school for $360.
To Register: Please email your Name, Address, Phone Number & Birthdate and time of birth to americanacademymetaphysics@yahoo.com
Reserve Your Spot! >>