Month of the Wood Tiger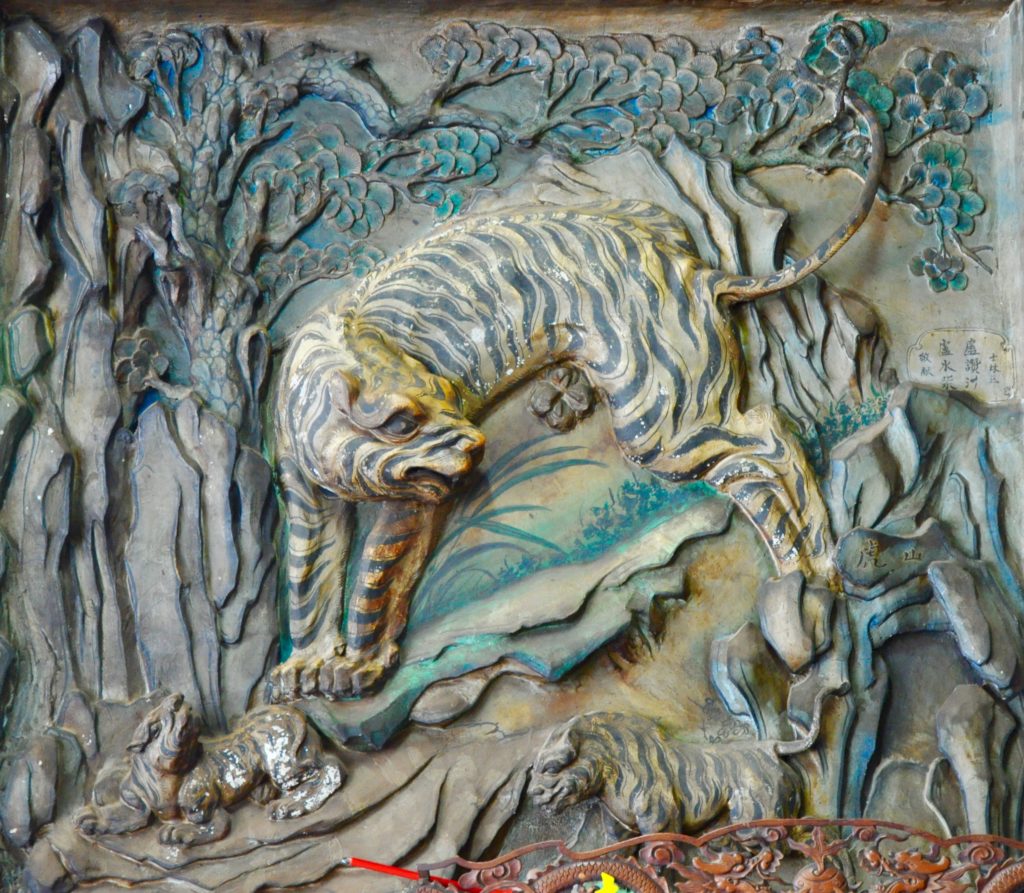 Month of the Wood Tiger: A New Month and a New Year!
Happy New Year!
Today is the first day of the Tiger Month which means it is also the first day of the Earth Dog Year!
Since the Tiger is predominantly a wood element animal, a Wood Tiger month brings the energy of very strong wood. Wood is the element of growth and expansion, the perfect energy to begin a new year. The Tiger month also marks the beginning of spring a time of renewal and regeneration – a time for new beginnings and new life. This month is the perfect time to reinvigorate your life, a time for self renewal, for breathing new life into your plans and aspirations, and the perfect time to start new things. Are you ready to grow?
The hexagram for this month is #63 called Already Fulfilled or Accomplished. The imagery for this hexagram is of water over fire – a situation where one has achieved a delicate balance and it depicts a state of perfection where everything is accomplished. In short, the meaning of this hexagram is that once one has reached the pinnacle of completion things will naturally change and one must move on to new challenges and new undertakings. This is a time when we must turn our attention from what is already finished and toward what is to come so we can move forward. The Rooster year is done, it has been completed, and new opportunities and a new year lie ahead – are you ready to seize the day?
TIMING:
Wood Tiger Month February 4 – March 4
IMPORTANT DATES:
Monkey People: This is your clash month and you could experience both challenges and changes especially on Tiger days which are February 15 & 27.
Do you want to know which animals are in your chart? You can now view your chart for FREE using the NEW Astrology Chart Calculator on my website:
http://bethgracefengshui.com/bazi-chinese-astrology/astrology-charts/
*If you have an important event like a wedding, construction start, move in date, or business launch to plan it is best to have a personalized date selection analysis to ensure the best outcome for YOU.
INAUSPICIOUS DATE:
February 10, Water Rooster Day (Clash to Rabbit)
This is a Danger Day and negative Dong Gong rating. While it may not be the only inauspicious day this month, in fact there are many this month, this date has few redeeming qualities. Best to put off important activities for another day.
AUSPICIOUS DATE:
February 19, Water Horse Day (Clash to Rat)
A Stable Day and a Two Star Dong Gong Rating: a good day for activities where long term stability is desired like moving into a new home or a wedding (ALWAYS consult a date selection specialist when choosing a wedding date as they are very complex).
FENG SHUI:
The two best sectors this month are the South and the Northwest. Use the South if you want to be seen and noticed – especially by potential romantic partners. Use the Northwest if you want to increase your personal power, rank and standing. A great sector to use if you are looking for a promotion.
Worst sector this month is the North, steer clear if you can and use this area of your home as little as possible.
If you find this information intriguing and wish to learn more, there is still time to register for my upcoming Feng Shui Training course which begins, April 14, 2018. Please visit our webpage for more information. http://www.americanacademymetaphysics.com