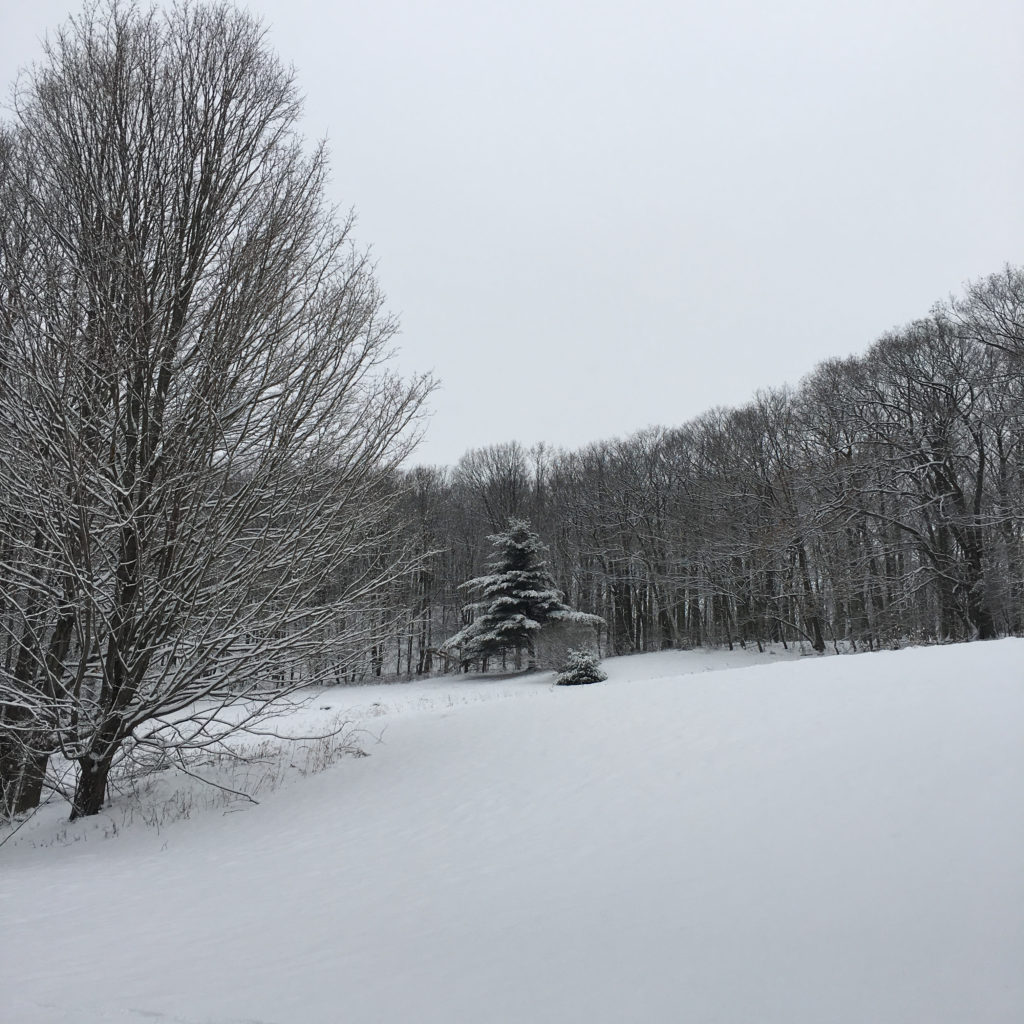 Wood Rat Month: December 7 – January 4
The imagery of the Wood Rat pillar, called Jia Zi, is of a tree covered in snow, standing tall and strong in the winter landscape. It represents quiet strength and leadership.
The month of the Rat brings us to the mid-point of winter and the most yin time of the year. The days are at their shortest, a time of darkness and stillness. Animals are hibernating, trees and plants are sleeping, and we too should take advantage of this yin energy for quiet contemplation.
The hexagram for this month is #2 called Earth or Receptivity. All of the lines of this hexagram are Yin which, like the Rat month, represents maximum Yin. This hexagram encourages us to be soft, more receptive, to yield, and to be still and listen. The focus during the holidays is usually about frantic activity and giving but it is just important to be able to receive. For those who give and do too much, strive to find a healthier balance between giving and receiving. Receptivity is also about being receptive to others. This is a good month to slow down and make time to really listen to the people in your life. Allow them to share their truth and receive what they have to say with compassion. If you don't already have a meditation or contemplative practice established this is a great month to begin. Be sure to care out time for your own stillness and listen deeply to your own soul to find out what your heart wishes to receive in the coming year.
Wood Rat or Jia Zi is also the first of the 60 pillars and signifies the beginning of a cycle. This is a great month to complete things that have run their course and prepare for new goals, plans, and aspirations. Like a seed buried in the earth, allow your stillness and quiet contemplation to give birth to new visions and ideas that you can manifest in the New Year.
TIMING:
Horse people this is your clash month, you may feel challenged or restless for change, listen carefully to your inner voice and chart a new path forward.
If you are a Yin Wood or a Yin Earth person, the Rat one of your nobleman or helpful people stars. This is a good month to get help. So ask for what you need and most importantly allow yourself to receive it!
Don't know your element? Look it up here:
http://http://bethgracefengshui.com/bazi-chinese-astrology/astrology-charts/
INAUSPICIOUS DATE:
29, December, Wood Goat
This is a day that carries a great deal of negative energy, especially for Ox people, and with it the possibility of injury or harmful circumstances. It's a good day to stay home and enjoy the weekend quiet.
AUSPICIOUS DATE:
18 December, Wood Monkey, Success Day
This is an extremely positive day that brings success to most undertakings with the exception of legal matters. If you want your plans to succeed be sure to launch them on this positive day and your chances of success with be increased. Those looking to get engaged this this holiday season would do well to pop the question on this date unless either party is a Tiger.
FENG SHUI:
The worst sectors this month are the North and Northwest: The negative annual 5 Yellow star is still residing in the North and the monthly star 5 is in the Northwest. It is best to keep these areas quiet this month and use more positive sectors especially for work and sleep.
The best sectors this month is Southwest: The energy in this sector is great for nobleman support as well as positive improvements in authority and recognition. If you have plans for some improvements in the Southwest tackle them now before the New Year brings the negative 5 yellow to this sector.
Interested in learning more about Chinese Astroloy and how to benefit from its wisdom? If so, be sure to reserve your spot in my upcoming BaZi Chinese Astrology course scheduled for April 6-9, 2019. It's an invaluable tool to understand the people in your life and gain perspective into your interactions with them. For more information visit our web page:
http://www.americanacademymetaphysics.com