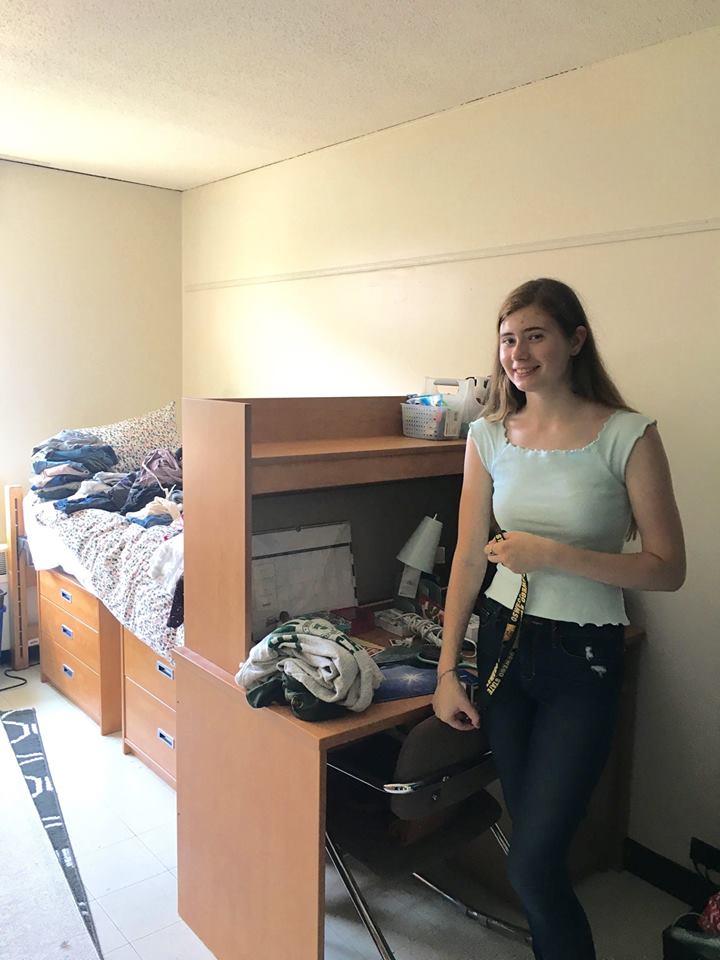 Today's Feng Shui Friday Topic: Dorm Room Feng Shui
I recently took my daughter to college for the first time, a momentous and emotional day for us all. Like every parent I want to see her succeed and do her best in school. The Feng Shui consultant in me wanted to use every tool at my disposal to evaluate her environment and to set her space up to support her.
When moving in anywhere, the first thing to consider is finding an auspicious date. We were extremely lucky because the date assigned but the school was not only one of the most auspicious dates of the year but it also combined with her entire chart to support her!
As with any Feng Shui audit, the most important thing to consider is the external environment. This was my first opportunity to see the building she was going to live and my first question was is this building receiving beneficial Qi from the environment?
Long lines at move in gave me ample time to see a very large Bright Hall immediately in front of the building where the Qi collects, and immediately after that the shore of Lake Ontario. These are both very positive external formations. A large body of sentimental water in the North is also the right location for water in this period of time. It was quite clear that this building is receiving exceptionally good Qi from the external environment.
A look to my right and to my left showed a very large building serving as a strong White Tiger and the other side was flat open space and had no Green Dragon embrace. This told me that girls would have more support in this particular building than boys which was also a good sign for my daughter.
Once inside, we used internal formulas to set up her room. A building that faces North and sits South is an East group building which means the best direction for my West Group daughter to align her bed and desk is to the West. I was so happy to see that there was a solid Wall in the West for her bed and that her desk could also face West. She could not be set up better in her new space!
It is a comfort to know that when you leave your child the positive environment will help to take care of and support them. Now that I know she is set up to take advantage of the good Qi at school my work here is done – I will leave the dorm decorating up to her.