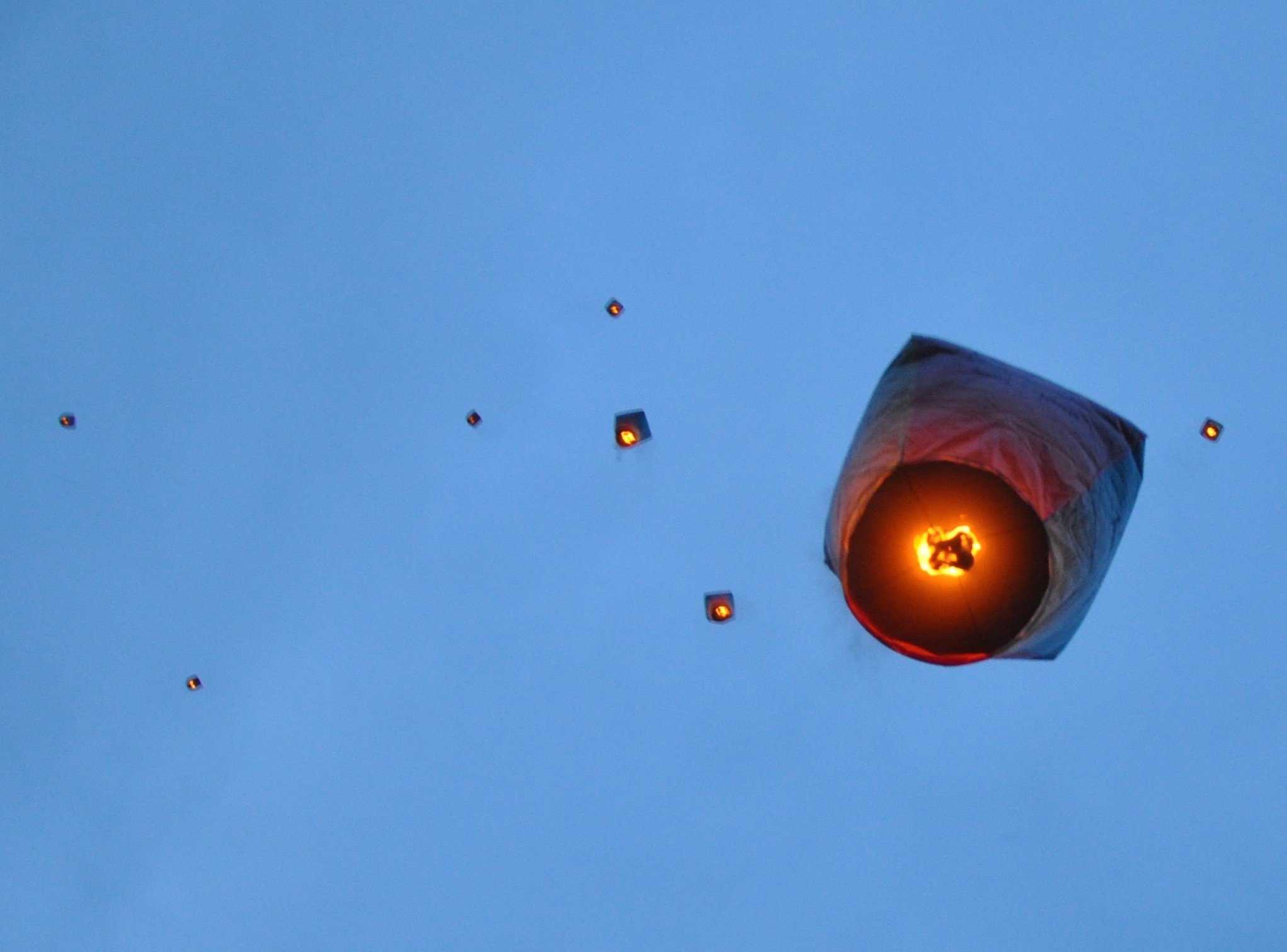 Month of the Fire Snake:
May is for Momentum & Miracles
This is the month of the Fire Snake and the summer season is now upon us. The imagery of this double fire pillar is of a glowing lantern and the hexagram this month is #9 – Wind over Heaven. This month pillar paints for us the picture of a fiery glowing lantern carrying wishes and dreams on the wind high into the sky.
This is the season of fire, a time when time our passions rekindle, a time to  fan our inner flame of self knowledge and a time to open our hearts to passion and love.
The fire that has been simmering below the surface comes to the fore this month and makes itself known. Words unspoken leap forth from the heart, life's dreams and wishes put on the back burner simmer once again, hopes and dreams can accumulate energy now to take off. Even anger long held inside can find a voice to be released and healed. This month is a good time to harness the energy of the season to gather the momentum to turn your passions into action.
The powerful system of Qi Men Dun Jia shows us that there is spiritual energy that can support the manifestation of our heart's desires. This month Harmony, which supports love and relationships of all kinds is in the North, and the Chief who is the ultimate healer and a force of power to gain control of our lives is in the Southeast. To access this spiritual support simply sit in a quiet place with the spirit energy you wish to connect to behind you (Harmony – North behind you, Chief – Southeast behind you), still your mind and heart, and ask for what your want. Focus on outcome not process as spirit has a better vantage point than you do.
TIMING:
Fire Snake Month May 5 – June 5
IMPORTANT DATES:
Pig People: Feeling stuck? Well this is your clash month and you can use this clash to shake things up – gain fresh perspective try a new way of doing things, mix things up especially on double clash days May 13 & 25.
Do you want to know which animals are in your chart? You can now view your chart for FREE using the Astrology Chart Calculator on my website: http://bethgracefengshui.com/bazi-chinese-astrology/astrology-charts/
*If you have an important event like a wedding, construction start, move in date, or business launch to plan it is best to have a personalized date selection analysis to ensure the best outcome for YOU.
INAUSPICIOUS DATE:
10 May, Water Tiger Day
This is a generally inauspicious day which does not support any important activities. A good day to deal with the mundane and hold off on important activities until a more supportive day.
AUSPICIOUS DATE:
23 May, Wood Rabbit, Open Day
This auspicious Dong Gong Rated day is great for grand openings, open houses, beginning a new job or course of study, its also generally good for construction or groundbreaking (check which sector first!) as well as traveling and meeting friends or networking.
FENG SHUI: 
The worst sector this month is the North, the 7 Star which can bring lawsuits, robbery, fights or injury is visiting this already inauspicious sector best to continue to keep this area of your home or office quiet – focus your activities elsewhere.
The best sector this month is the Southwest power and wealth come together here this month. This is a great place to work if you want to gain greater authority and clout and which could give a boost to your finances as well. Of course it can also help if your door or bed are located here as well!
Have a Feng Shui question? Be sure to post it on my Facebook page or send me a message and I will share the answer on one of my upcoming Feng Shui Fridays where I will be sharing Feng Shui tips and information, luck boosts and answers to your questions. https://www.facebook.com/BethGraceFengShui